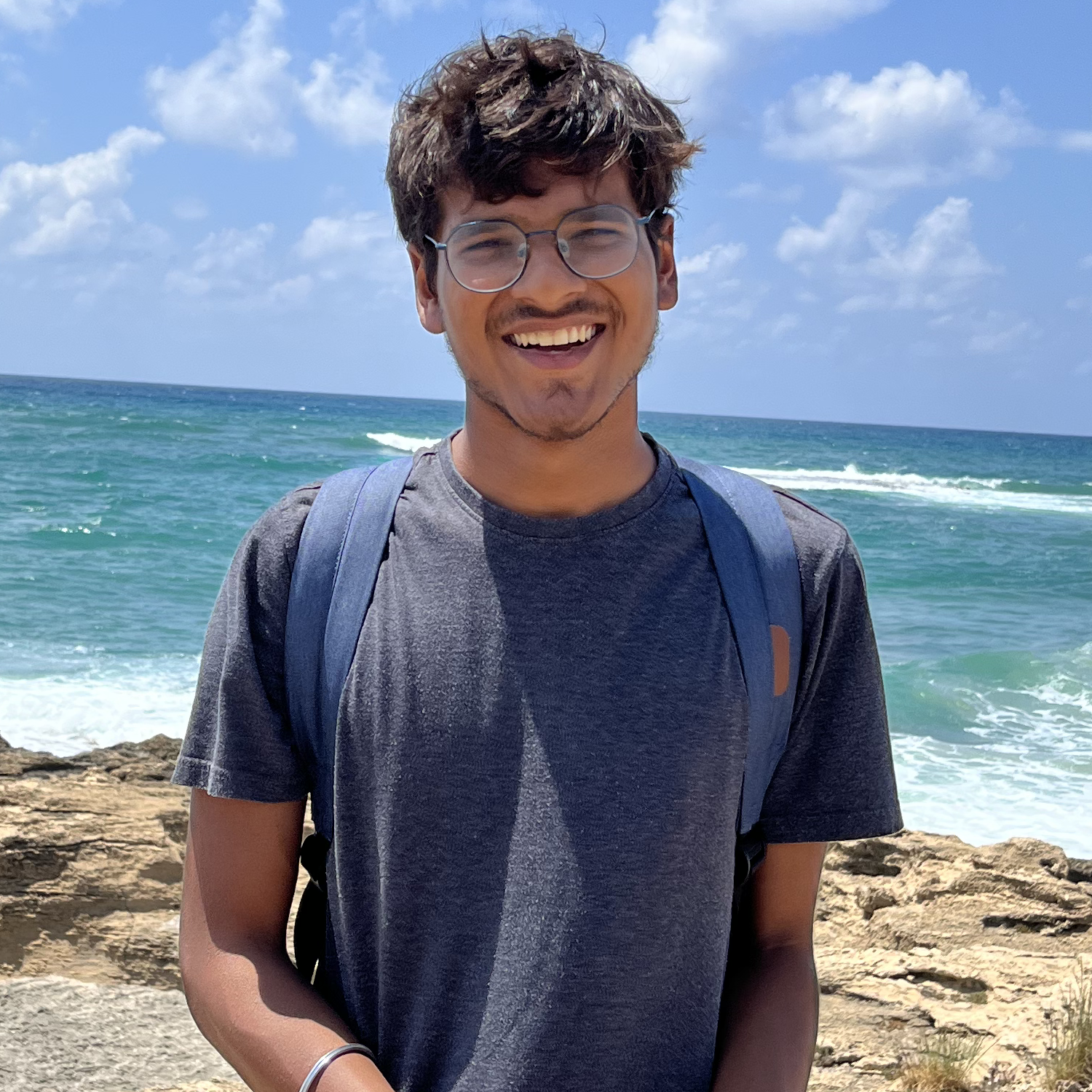 I am Rachit Bansal, an undergraduate student at Delhi Technological University. I am broadly interested in the areas of interpretability and robustness for natural language processing.
Over the past few years, I walked my first baby steps as a researcher owing to some wonderful people and collaborations. I am currently pursuing my bachelor's thesis research with Prof. Yonatan Belinkov at the Technion, Israel. Before that, I was a research intern at Adobe's Media and Data Science Research Lab, where I worked on commonsense reasoning for large language models. I also collaborated with Danish at LTI CMU for over a year to understand and evaluate model explanations in NLP. During my sophomore year, I spent a wonderful summer devising machine translation techniques for extremely low-resource languages as a part of the Cuneiform Digital Library Initiative (CDLI), University of Oxford, advised by Prof. Jacob Dahl and Dr. Niko Schenk. My first exposure to research was at LCS2, IIIT-D, where I was advised by Prof. Tanmoy Chakraborty.
News
2022
August Joining Google Research India as a pre-doctoral researcher.
June Releasing the pre-print for our work on analyzing linear mode connectivity of text classifiers with disparate out-of-distribution behaviour. A collaboration with Dr. Naomi Saphra and Jeevesh Juneja.
May Our work on natural language reasoning while at Adobe MDSR accepted at NAACL 2022. Full papers on commonsense and factual knowledge to be presented at the main conference and findings, respectively.
January Officially starting as a research intern with Prof. Yonatan Belinkov at the Technion, Israel. Characterizing generalization and robustness information-theoretically.
2021
November After a year-long review and revision process, our work evaluating model explanations has been accepted at TACL. In collaboration with Danish, and other people from CMU and Google.
September Two full papers with Adobe MDSR accepted at the Workshop on Commonsense Reasoning and Knowledge Bases (CSKB) at AKBC 2021.
July Attending LXMLS 2021 as a student.
May Work with CDLI accepted at ACL SRW 2021. Gauging machine translation and sequence labeling for extremely low-resource languages.
May Starting as a Research Intern at Adobe's Media and Data Science Research (MDSR).
February My first research paper accepted at PAKDD 2021. Detecting fake news early, with Prof. Tanmoy Chakraborty and William Scott.
2020
November Started collaborating with Danish (LTI, CMU) on evaluating neural explanations for NLP.
June Began contributing to the Cuneiform Digital Library Initiative (CDLI), University of Oxford. Working on low-resource machine translation.
May Joined LCS2, IIIT-D as a Research Intern. Working on closed-domain misinformation detection across social networks.